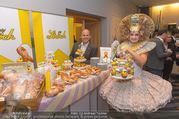 Mo 22.05.2017
Lifeball PK
LeMeridien
42 Fotos
Im LeMeridien lud Gery Keszler nach einjähriger Schaffenspause wieder zu einer Pressekonferenz anlässlich des diesjährigen Lifeballs. Mit dabei u.a. Christoph Feuerstein, Conchita Wurst, Alfons Haider, u.v.a.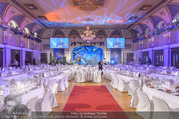 Do 18.05.2017
Emba - Event Hall of Fame Awards
Casino Baden
227 Fotos
Im Casino Baden wurden zum 3. mal die emba - Austrian Event Hall of Fame Awards verliehen - dieses Jahr an Erhard Busek, Rudolf Lumetsberger und Peter Schröcksnadel. Mit dabei auch Hupo Neuper, Dagmar Koller, Lotte Tobisch, u.a.
Mi 17.05.2017
Placido Domingo Ausstellung
Wiener Staatsoper
21 Fotos
Im Beisein von Placido Domingo wurde in der Wiener Staatsoper anlässlich seines 50-jährigen Bühnenjubiläums in der Oper eine Fotoausstellung über ihn eröffnet.
Komplett&uumlbersicht Societyfotos
---